LIVE TRAINING
Live Training has something for everyone—regardless of your level of cycling experience or fitness. Live Training consists of outdoor rides that vary from high intensity 20-second intervals to 3+ hour group rides. Each session includes all the essentials necessary for a great cycling experience: a workout + coaching + community. Every session is thoughtfully chosen to push limits, accommodate varying strengths and skill levels, and provide guidance for improvement.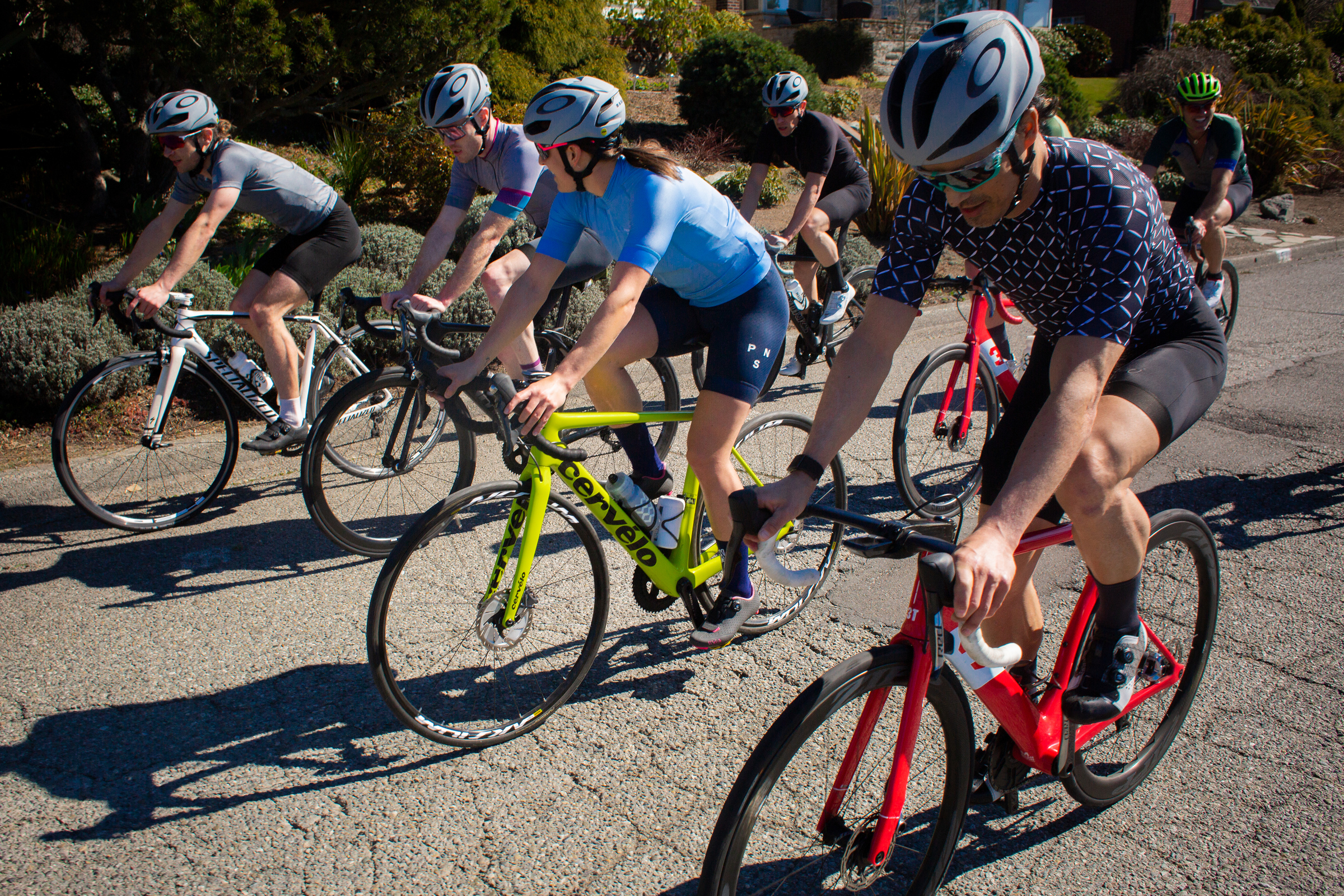 JOIN US
Here's what you need to do to get started:
SIGN UP - Choose the workout you want to attend. We encourage sign up because if no one signs up, we won't show up. (No one wants to be waiting at 6:00 a.m. for no shows.)

MEET UP - Make sure you view the location for the meet up. We vary the meet up spots to change up the workout terrain and to serve more communities.

PAY UP - Live Training is free for all Fount Cycling Guild members and first-time participants. For non-members, the cost is a $10 drop-in fee per session—which you can pay when signing up below (check the "add-on $10" option at check out) or provide cash to the ride leader.